Foreign diplomats trap and abuse Indonesian and Filipino domestic workers in private households across London
Domestic workers are being held as modern slaves in diplomatic households across London, where they are forced to work up to 18 hours a day, wash themselves with buckets of cold water and eat leftover food scraps from their employers, the Telegraph can reveal.
Original Article – The Telegraph by Samuel Lovett – 3rd February 2023.
The workers, largely women from the Philippines and Indonesia, are hired by foreign diplomats via international recruitment agencies and provided with visas to live and work in the UK.
Over the past five years, London-based diplomats representing several Middle Eastern and Southeast Asian countries have subjected their domestic workers to inhumane living conditions and degrading labour abuses, according to data reviewed by the Telegraph.
These cases are "likely to be the tip of the iceberg," experts warn.
It comes despite promises made by the government in 2015 to root out the exploitation of domestic workers in wealthy private households, including those owned by diplomatic agents.
A victim of human trafficking photographed in Holland Park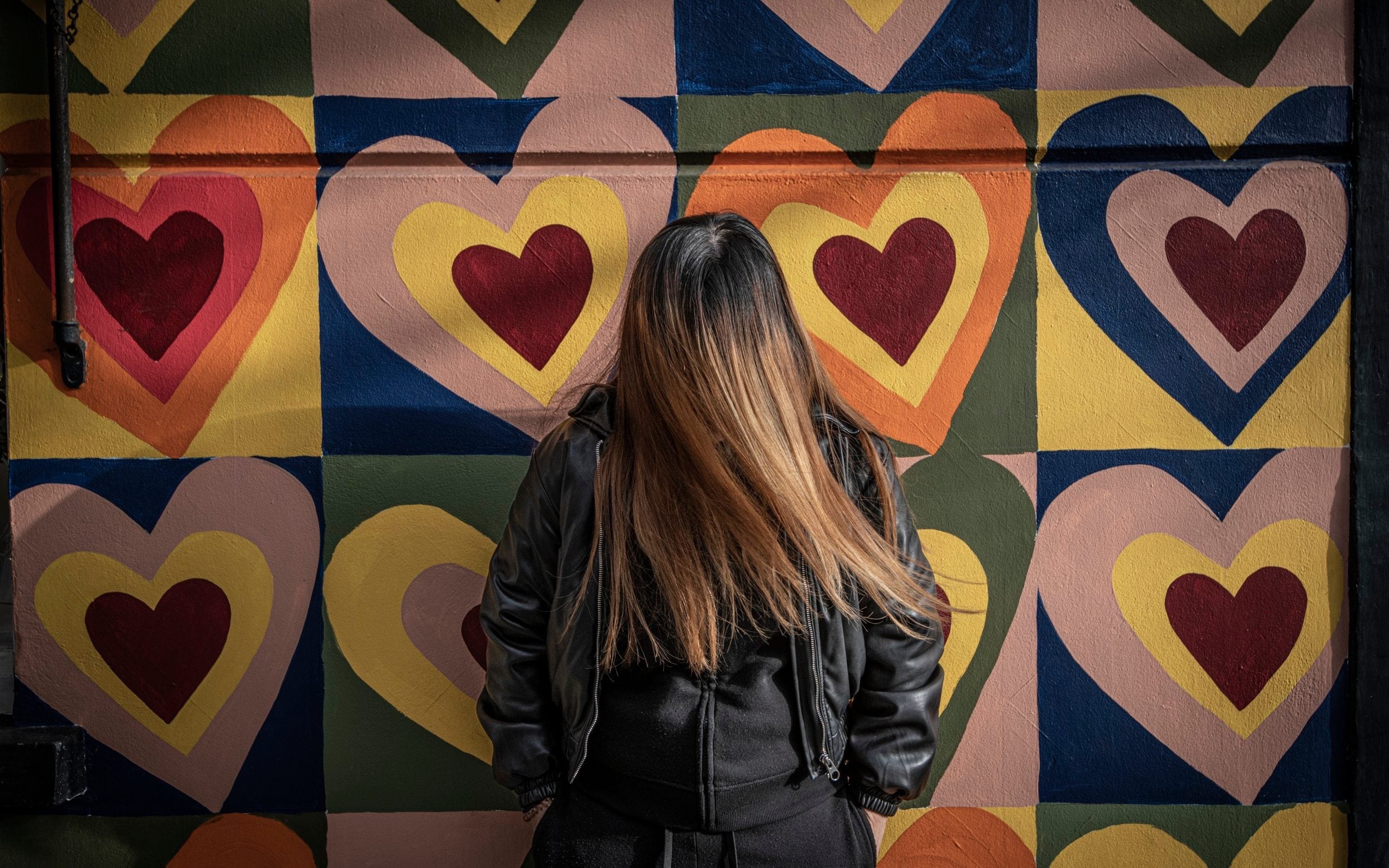 Many of the workers are women from the Philippines and Indonesia, hired via international recruitment agencies CREDIT: Simon Townsley/The Telegraph
Last year, the Supreme Court ruled that diplomats who exploit workers in conditions of modern slavery cannot rely on diplomatic immunity to prevent compensation claims.
The ruling was specific to a single case of a London-based Saudi diplomat, who was accused of treating a Filipino staff member as a slave, forcing her to wear a bell 24 hours a day to be at his "family's beck and call".
Campaigners say the scale of exploitation within diplomatic households in the capital is not known precisely, but believe it could be significant.
Kalayaan, a charity dedicated to supporting migrant domestic workers in the UK, has numerous cases on its books but is concerned this does not account for the true number of women – and men – who escape or fail to flee the employment of an abusive diplomat every year.
'Tip of the iceberg'
Data shared by the charity with the Telegraph showed that, between 2017 and 2021, at least 13 overseas domestic workers were abused by 10 diplomatic agents from Saudi Arabia, Bahrain, the UAE, Kuwait, Brunei and the Philippines.
These workers were later entered into the National Referral Mechanism (NRM), a national framework run by the Home Office for identifying and supporting victims of modern slavery.
In each case, the referral made to the NRM was accepted by the Home Office, which "decided there are Reasonable Grounds to conclude" the individual was a "victim of modern slavery," according to documentation seen by the Telegraph.
However, Kalayaan said its data is likely to be an underestimate as it does not include those cases where a worker supported by the charity decided against entering the NRM. Nor does it offer any indication on the number of people trapped in a diplomatic household but unable to escape, Kalayaan added.
Other charities, such as the Voice of Domestic Workers, also help assist those fleeing abusive diplomats.
"It is likely that the number of people we are able to help is just the tip of the iceberg," said Ayesha Mohsin, a lawyer at Kalayaan.
"This abuse is happening behind closed doors, in people's homes. It is this context that also makes it difficult for victims to seek help, which is why the government's failure to implement proposed safeguards is so disheartening.
"Diplomats know they can act with impunity because of this failure to act."
The housemaid scam making slaves of modern women
The exploitation of domestic workers in diplomatic households appears to be largely tied to officials from the Middle East, where labour abuses and modern slavery are well-documented.
Last year, the Telegraph revealed that women from Malawi were being duped into travelling to Oman, only to be imprisoned as modern slaves in the households of their wealthy employers.
Former Cabinet minister David Davis said representatives from the Middle East shouldn't be allowed to recreate the "oppressive conditions" of their own countries within diplomatic households in the UK, adding: "These individuals should be obeying British laws."
Diwa, a mother of one and former worker who was brought into Britain in 2018 by a Saudi Arabian diplomat, described to the Telegraph how she lived as a prisoner in a house in West London.
She spent three months in his employment but was never paid and would "only eat leftovers from the family," adding: "I couldn't eat if they weren't in."
Diwa was unable to go out by herself and had her passport confiscated by the diplomat upon her arrival into the UK. She would divide her time between the official's house and a property owned by his relative. On some occasions, she was expected to clean both homes on the same day.
"I was angry and sad. Half the time I ended up crying," Diwa said. "I was just exhausted and couldn't bear the idea of carrying on, so I found my passport and eventually left."
'They took away my passport'
Eleanor, who is from Indonesia, recounts a similar story. She first arrived in the UK with a Southeast Asian diplomat in 2016 and remembers being woken at 1am by her employer on one of the first nights of the job.
"He came into the room and told me to unpack his shopping," she said. "From that point I started to think this might not be a normal way of working."
Over the course of one month, before she fled, Eleanor was forced to work seven days a week and unable to leave the property, denied access to a working mobile phone, stripped of her passport, and made to clean herself with cold water out of a bucket.
"I'd wake up at 5.30am and the first thing would be to clean the car and then clean the [four-storey] house," she said. "Sometimes there were lots of guests coming to the house, so I would carry on until 10pm or even midnight.
"I wasn't allowed to leave the house or use the wifi. They took away my passport. They didn't pay me my wages. And there was no heating in my room or hot water as the employer had turned it off. It was winter so I had to boil water in a kettle, pour it into a bucket and clean myself that way.
"I was exhausted. I'd go hours without eating so was often very hungry. From when I left Indonesia to the time I ran away, I lost five kilos."
Terrified and trapped, Eleanor eventually rang the Indonesian embassy who told her "lots of people have been in this situation" and that they had successfully run away. She soon followed suit, seizing her chance to flee when her diplomat left the house to pick up his children.
Both Diwa and Eleanor were eventually entered into the NRM and now live independently in London, where they work and continue to send money back to their families in Southeast Asia.
Their experiences are common to the men and women supported by Kalayaan over the years, the charity said, adding that many go without pay during their period of employment in London – despite regularly working from 6am to midnight for weeks at a time.
Every year, up to 17,000 vulnerable domestic workers, many from Asia and Africa, travel to the UK with their employers, according to a government-commissioned review into the exploitation of migrant staff, published in 2015.
However, not all leave the UK once their work permit runs out. In the year ending March 2020, some 15,828 visas expired for overseas domestic workers, government data show. But in nearly 10 per cent of cases (1,280), the Home Office was unable to establish if these workers went on to depart the country.
James Ewins QC, who led the government's 2015 review, said ministers were turning a blind eye to abusive labour practices occurring in the homes of diplomats and wealthy foreign nationals.
"I don't think the government is taking this issue seriously … They want these wealthy families coming into the UK for political reasons and economic reasons," he said, adding that the majority of individuals bringing over their own staff came from the Middle East.
"These employers think 'I don't have to comply with the law' … [their homes] are places where the English law is not being applied. There's a vacuum."
'I was shut in an iron box and had hot oil thrown at me'
The journey was gruelling. For 24 hours, Hardeep* was curled up inside a pitch-black, airless iron box, hidden inside a lorry on a ferry destined for Dover. Hardeep survived the journey, but soon after his arrival in Britain he was taken to work in a restaurant in the midlands, enduring long hours and physical, verbal and psychological abuse. Here, he describes his life of slavery in Britain.
In response to Mr Ewin's report, the government pledged it would introduce compliance checks to ensure diplomatic households "understood" their "obligations as employers" when hiring private staff.
But the Telegraph's findings show that, for the past seven years, women – and some men – have continued to be brought into the country by diplomatic officials, who sponsor their visa applications, and subsequently abused.
In one case from 2018, a female worker employed by a Southeast Asian diplomat was forced to carry on working after receiving hospital treatment for abdominal pains and vaginal bleeding, despite the recommendation of doctors that she rest for a week.
The woman also resorted to eating leftovers from the diplomat's kitchen due to hunger and was "verbally and psychologically abused" by the official, along with other members of staff in his employment, according to a referral statement provided to the NRM.
Mr Ewins argued that "we've got to find a way to hold somebody to account." He added: "The employer is the obvious person. You put a red flag on the sponsors' visa if they're found to have committed serious labour abuses against their staff."
A Government spokesperson said: "The Government does not tolerate diplomats breaking the law and takes allegations of staff mistreatment in diplomatic households very seriously.
"Where there are serious alleged offences committed by diplomats, we ask the relevant government to waive their diplomatic immunity to allow them to cooperate with independent police investigations. For the most serious offences we can also request their immediate withdrawal from the UK."
See more: 19th Dec 2022: Investor statement on forced labour risks in the UK Seasonal Worker Scheme.
See more: Kathmandu Post 30th Jan 2023: UK may not hire Nepali seasonal workers this year.